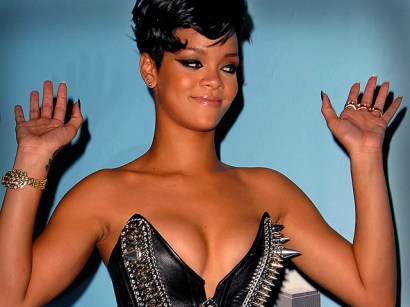 For the first time since being assaulted by ex-boyfriend
Chris Brown
in February,
Rihanna
is ready to speak out. The singer will break her silence in a new interview with
Diane Sawyer
on ABC's "
Good Morning America
" on Thursday, a rep for Rihanna confirmed to Access Hollywood.
An extended interview will also be featured on Friday night's "20/20" on the network.
ABC began running commercials promoting the interview over the weekend and again on Monday morning during "The View."
Rihanna's first interview since the assault also coincides with the release of her new album, "Rated R," which will hit shelves on November 23.
While the singer has remained mum on the incident, Brown has spoken out several times on the attack, most recently in
an October interview with New York Hot 97 DJ Angie Martinez,
opening up about his lingering feelings for Rihanna.
"Feelings are feelings and they don't go away overnight, especially if you sit down and be like, 'Look, I'm [going to] really be in this relationship with you, past whatever the case, past our busy schedules, past us being two of the biggest artists.' I really care about her," he said.